Goal: Design a web experience for Google Maps partners to be used by developers.
Challenges: Creating a suite of icons that matched Google's brand while accurately representing the characteristics of many APIs. Also, balancing user needs with the stakeholders' goals.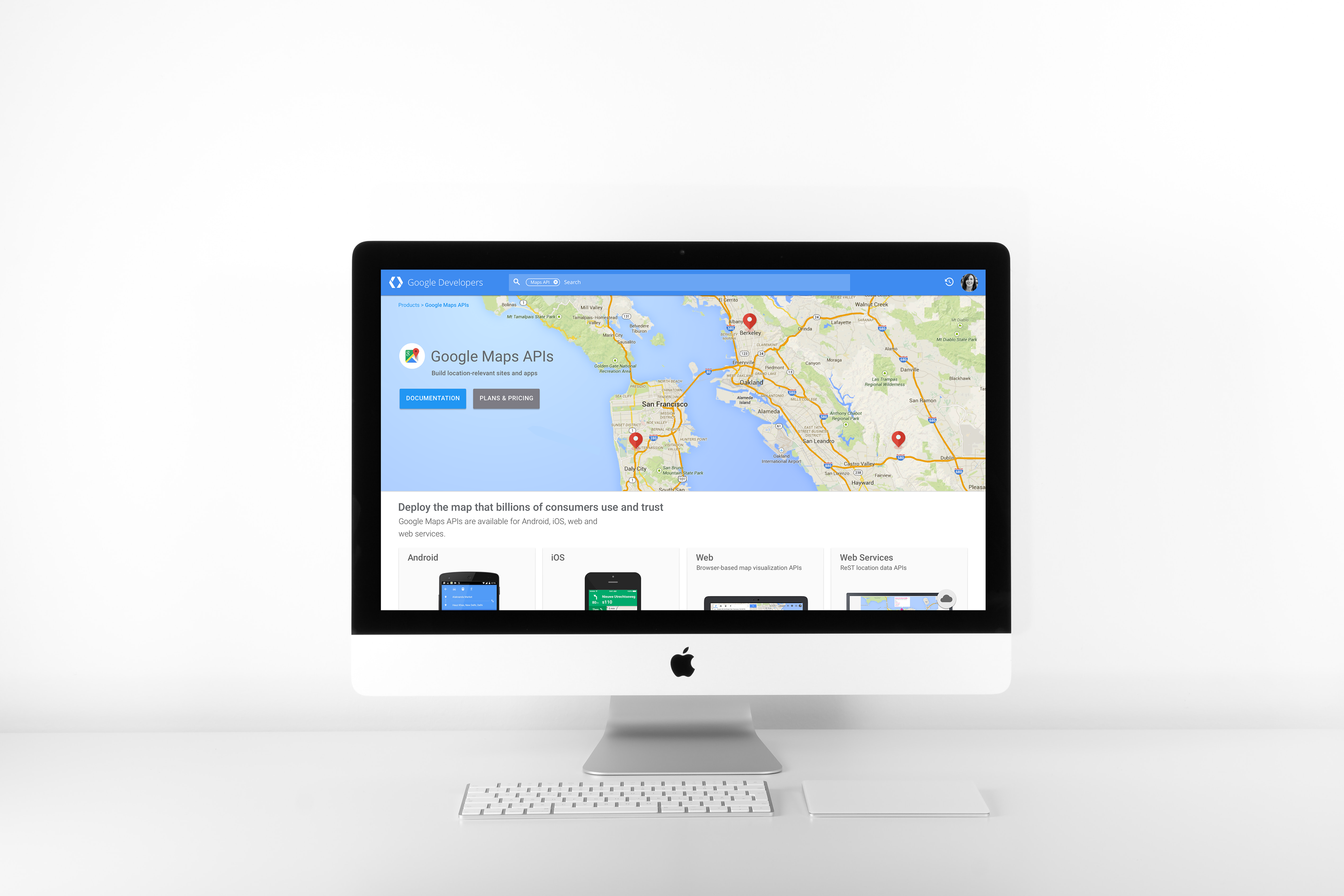 The design process began with an audit of existing Google properties to form an
understanding of the Google brand. We then conducted an Experience Workshop
in which stakeholders viewed and voted on a series of images from the Google
ecosystem to clarify the brand goals and set the tone for the Maps experience.
Three possible attributes came out from this session: Simple, Robust, and
Forward-looking.
Each attribute was developed into a style study. After deciding to focus on
Forward-looking, the design elements were refined and developed into an
archetype. The concept changed dramatically as it was tested by stakeholders
and users to better reflect their goals.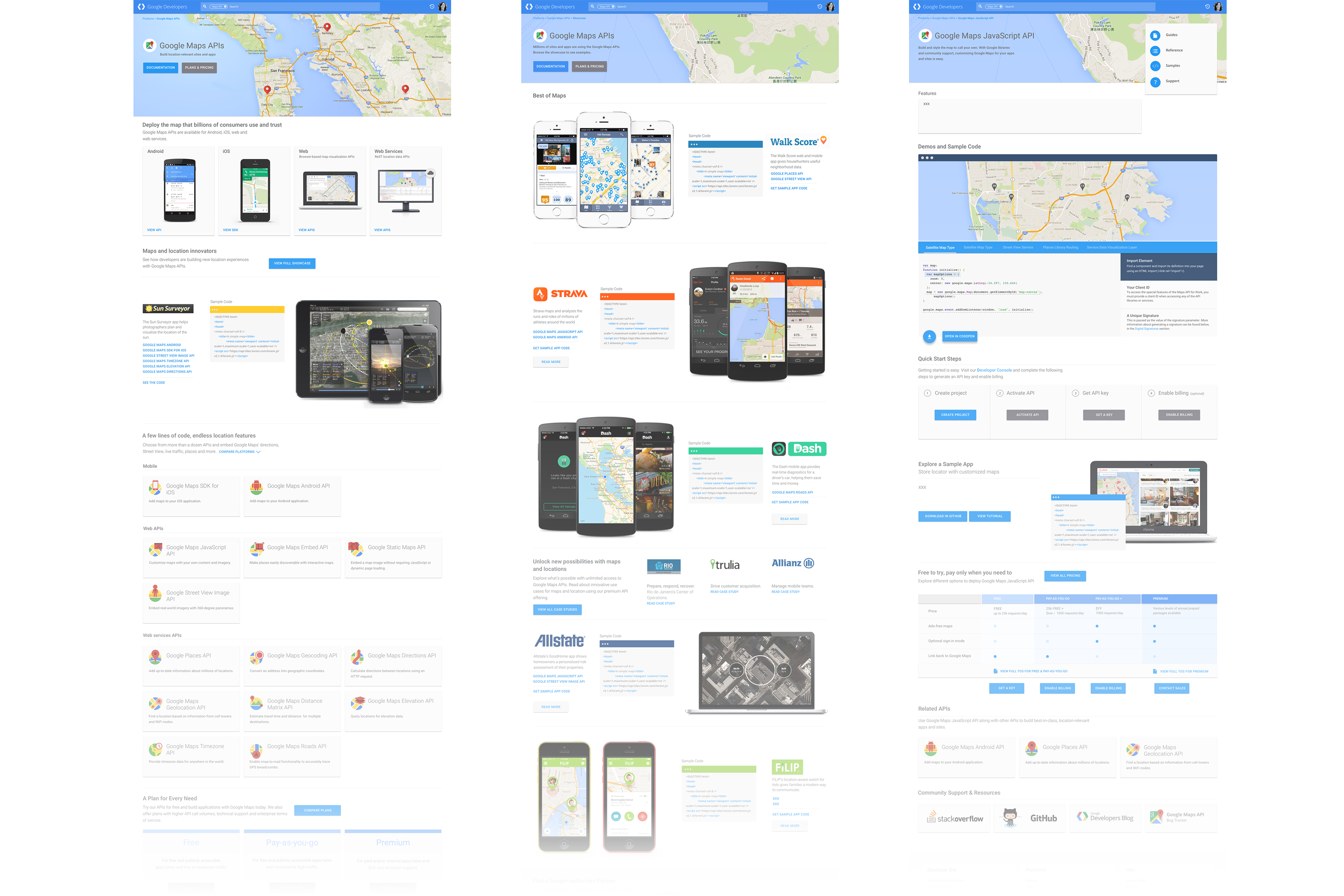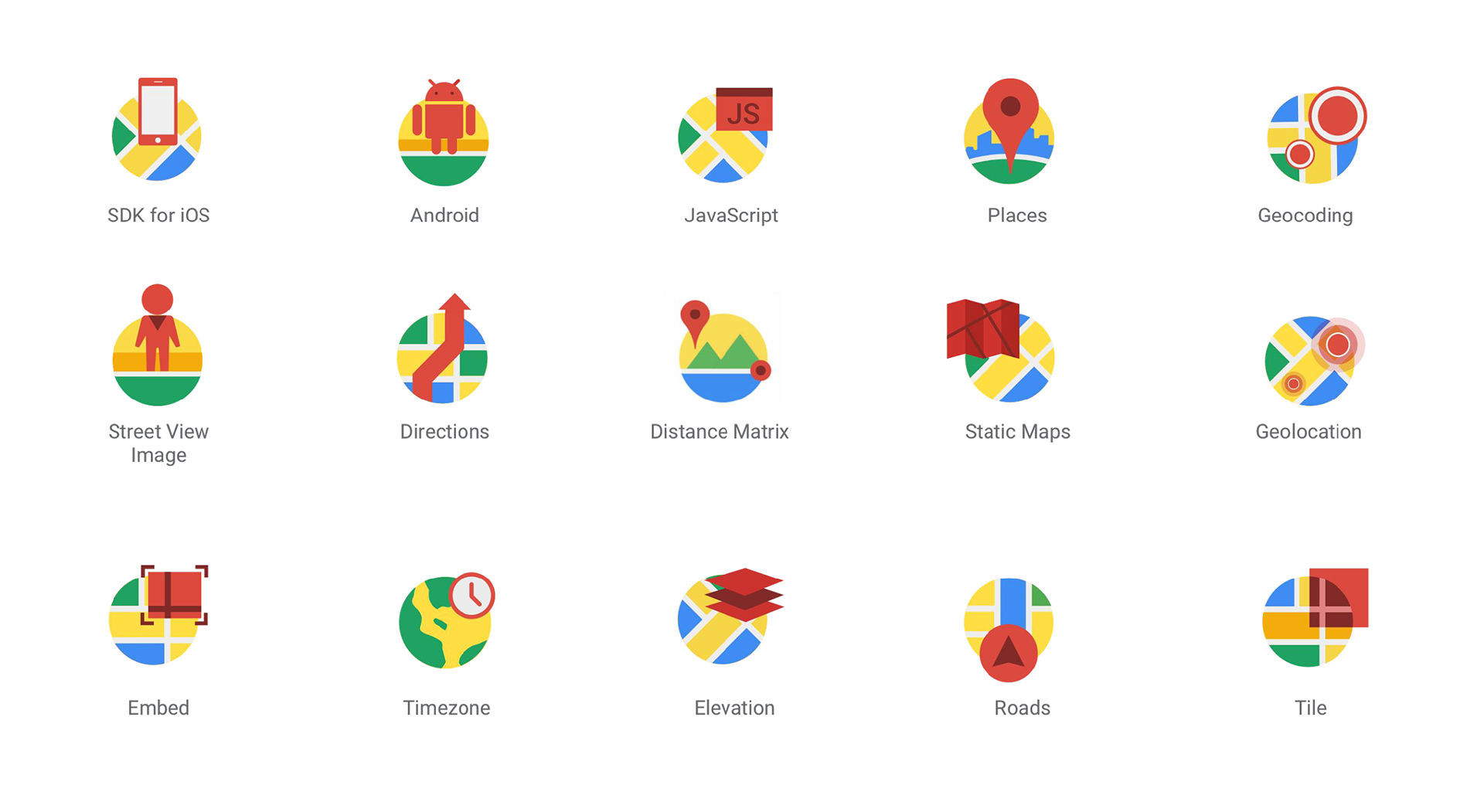 This project was a group effort; I was a Visual Designer apart of a 4 person team. My team included Christina Beard (Senior Visual Designer), Brendan Kneram (Senior UX Designer), and Jiwon Paik (UX Designer).