ChartHop

Your central hub for people ops

A 2020 project between Designit and ChartHop.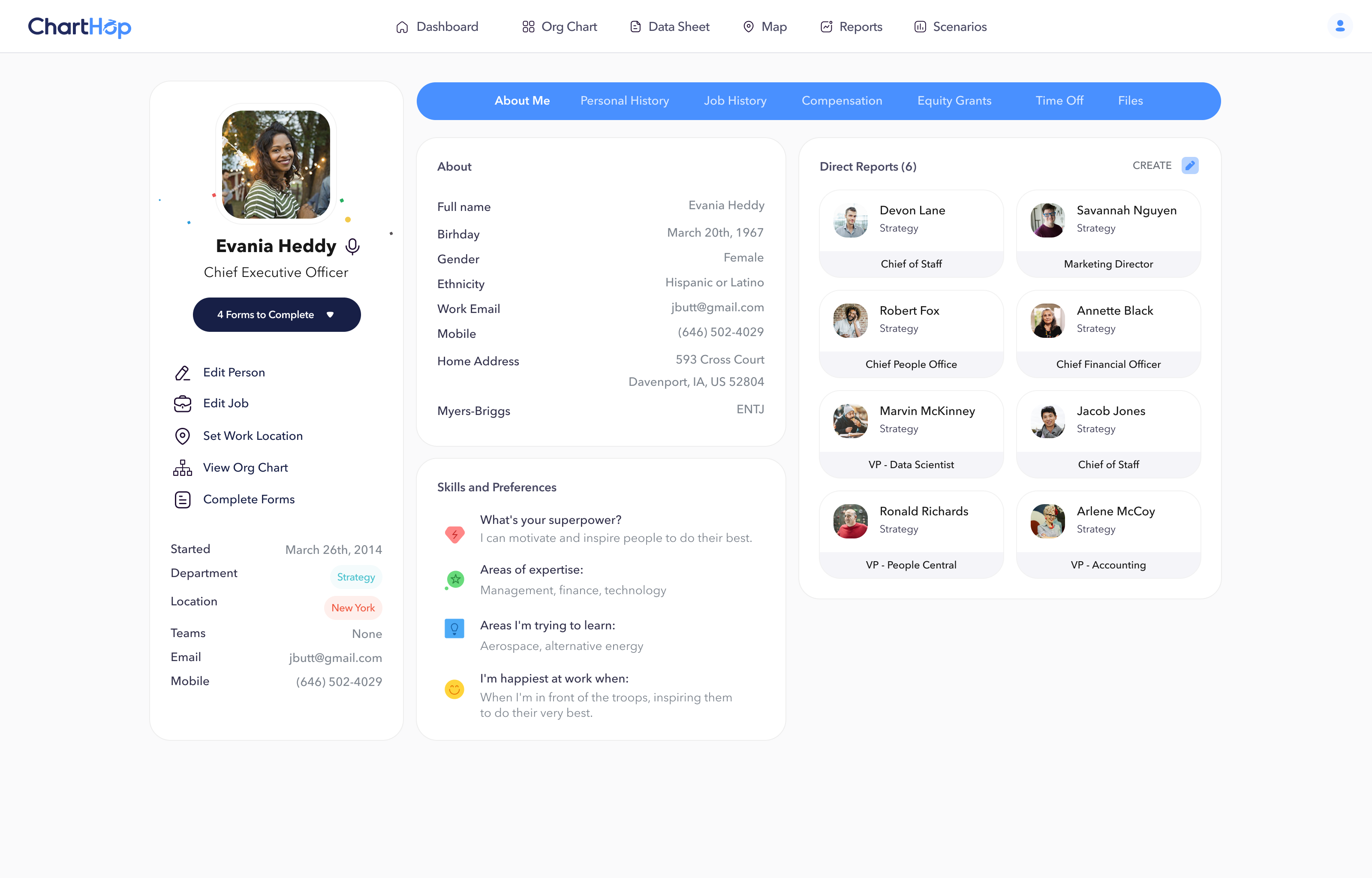 Process
ChartHop's visual language and UI had become outdated and in need of a refresh that felt more on-brand. To start, our team hosted a workshop via Zoom and Miro to understand the experience they would like users to have using their product.

The outcome was a set of attributes that described their visual aspirations. We identified 4 attributes that stood out and organized the remaining around them until we settled on distinct visual directions.
Once our client signed-off on the attributes, our team put together Style Studies, design artifacts that represent impressions of an interface. We use Style Studies to focus on the expressions of the UI components without getting caught up in the details. This helps us identify a visual direction with the client before developing a visual language.
Goal

A new visual language that matched their brand aspirations.
Solution

A set of archetypes and UI components to help guide the ChartHop team in the implementation of their new visual language.
Other Clients